Dear Foreign Health Insurance customers, we are happy to share with you the second article of our Ankara blog series this week. Today we will introduce you to AYAŞ region, which is one of the districts of Ankara.
AYAŞ
Ayaş is a district in northwest of Ankara, 60 km away from the center of Ankara, following the road back to Eryaman and Sincan from istanbul road. Hittites, Phrygians, Galates, Phrygians and Romans lived in the Ayaş region before the Republic of Turkey and the Ottoman Empire. It has a developed economy since ancient history due to its presence on the historical silk road. Ayaş's tomato and mulberry molasses are reviving the economy of the region.  
Ayaş, where more than a few old houses and mansions are restored and brought to our culture, expects you valuable guests to visit and explore in the view of open museums with its historical houses and mansions located in almost every street.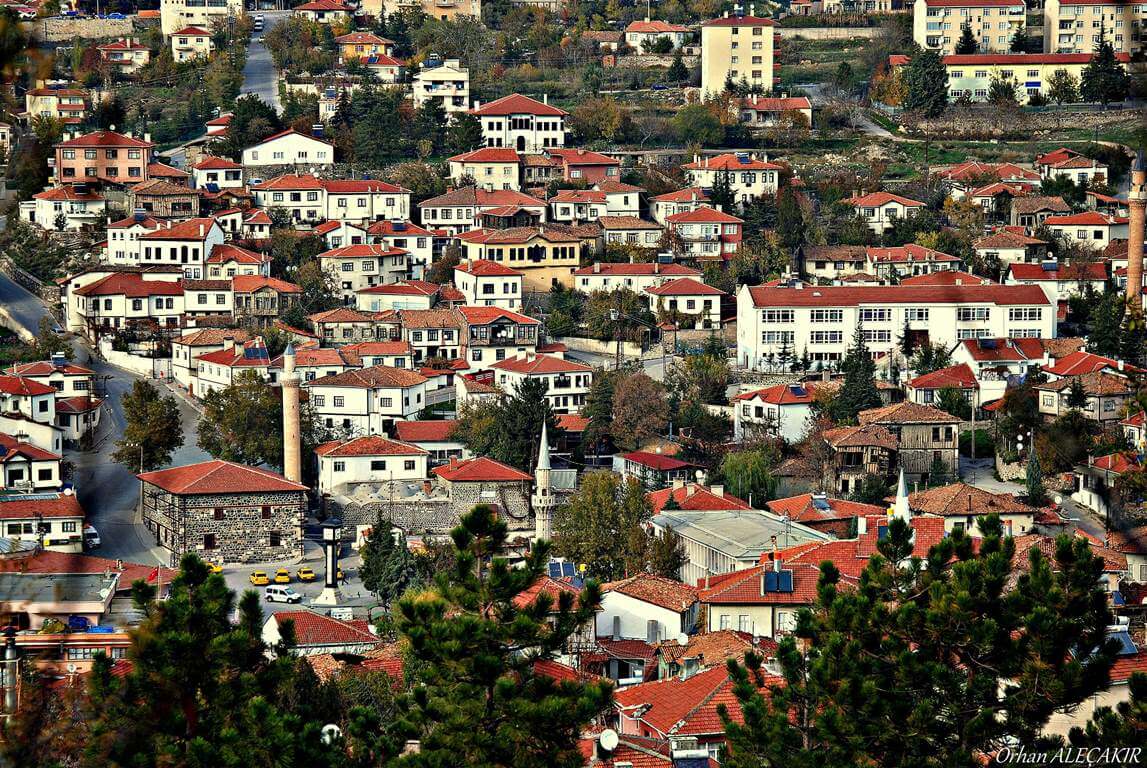 If we give two examples of historical monuments, the first work is Killik mosque located on Haciveli Neighborhood. It is one of the symbols of Ayaş district. It is stated in the mosque inscription that the date of construction is 1560. The mosque, which managed to survive for a long time, was well preserved until the 20th century. In the 20th century, the roof was rebuilt with alaturka tile cover with restoration works. Rubble stone and wooden lines were used on the walls of the mosque. Killik Mosque is open to both worship and visit today.
The second work is asarcik mound located in the northeast direction of Ilıca Village. Ayaş is 6 miles from the district center. Between the two streams, the basalt elevate is home to the compound. After the researches, five different layers were discovered on the mound. These layers belong to the Early Bronze Age, Hittite Period, Phrygian Period, Hellenistic Period and Roman period, respectively.
Among the remains removed are stone-based wall remains, pottery without a cloth and touchstone are just some of the most important artifacts. Access to Asarcik Mound is free of charge.
Transportation from Ankara Provincial Center to Ayaş
It is 63 kilometers between Ankara city center and Ayaş and the journey takes an average of 1 hour. It is possible for Ayaş passengers departing from Ankara to reach via Yenimahalle, Etimesgut and Sincan route.
Transportation from Istanbul to Ayaş by Private Vehicle
Passengers from Istanbul to Ayaş are required to travel 427 kilometers. The route to be followed by Gebze, Derince, Kartepe route connected to Kocaeli.
After Kartepe, passage is made from Sapanca, Erenler and Hendek districts of Sakarya. After entering Duzce, Bolu, Ankara-bound; Çamlıdere and Kiziljahamam route should be followed.
Transportation to Ayaş by Air
Esenboga Airport, ankara's only airport, is used for transportation by air. Transportation options are available to Ankara from some countries of Europe and many provinces of Turkey.
E-ikametsigorta.com is an Online purchasing platform that offers foreign health insurance services for residency. Please visit the homepage of our website for our foreign health insurance services.
Best regards
E-Ikamet Insurance Team
Important Note; Make all your residency transactions yourself at https://e-ikamet.goc.gov.tr/, the official website of the Republic of Turkey. Avoid sharing your personal information with third parties and intermediaries.